IML/HDL/PKL TS SINGLE NUT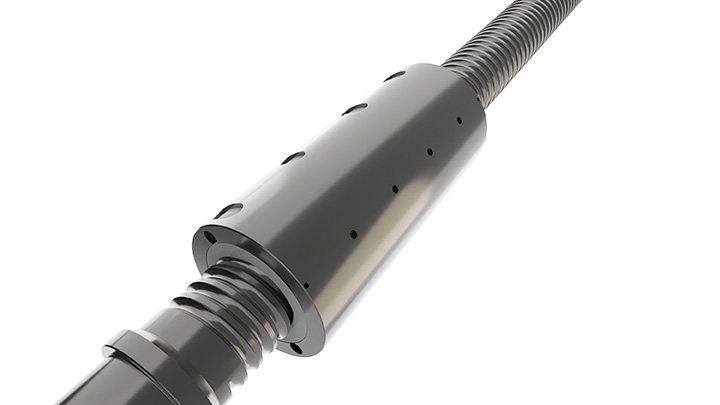 IML/HDL/PKL ball screws are assembled with Single Nut, which is composed of one piece and ball recirculation system can be of U-type or B-type. A U-shaped or a B-shaped deflector smoothly redirects the balls in tangential direction through a recirculating hole along the nut. Then another U-shaped or B-shaped deflector feeds the balls back into the recirculation circuits. These designs include a tangential ball pick-up that minimizes collisions between balls and recirculation system, and a specific 3D curve design.
It is important to guarantee the uniform load distribution by a correct design of the clamping flange. In reference to the tying method of IML/HDL/PKL nuts, the most common standard tie is with an 8-hole flange, although in case it is necessary, design of 12 holes is also possible.

Cargando Datos...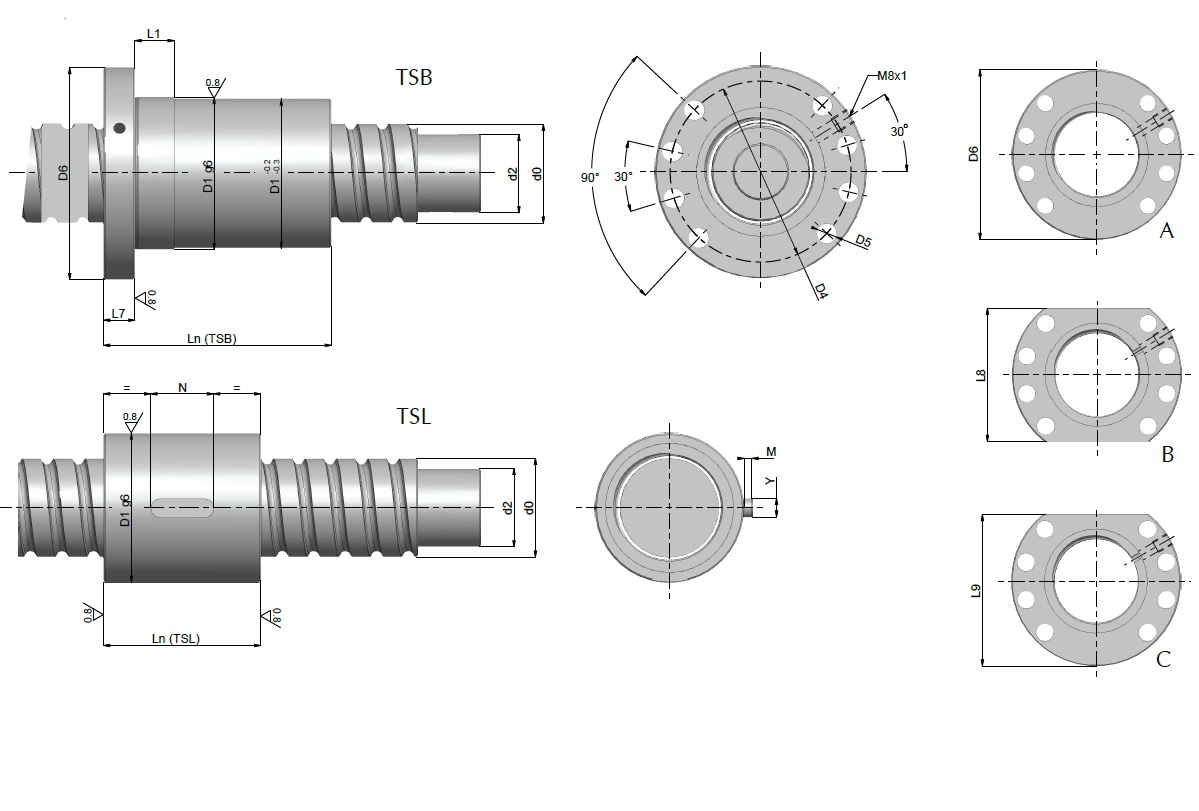 BALL SCREW ONLINE CALCULATION
SHUTON-IPIRANGA "Engineering Service" offers its customers comprehensive advice for the selection of the PRECISION BALL SCREW and definition of the optimal use mode for each application, studying the different solutions and detecting needs of new developments that may arise. Soon we will put at your disposal the possibility of online simplified ball screw calculation.
SOON