TMBS
PRECISION TRANSPORT BALL SCREWS
High efficiency precision transport ball screws for automation applications, accuracy grade ISO1-3-5.
Main features:
High precision ball screws, assembled with non-preloaded single nuts.
Cost-effective alternative to pneumatic and hydraulic actuators.
Best performance throughout the life cycle of the ball screw.
Nut detail: TMBS TS Single nut, with ball recirculation by S-type or U-type recirculation system.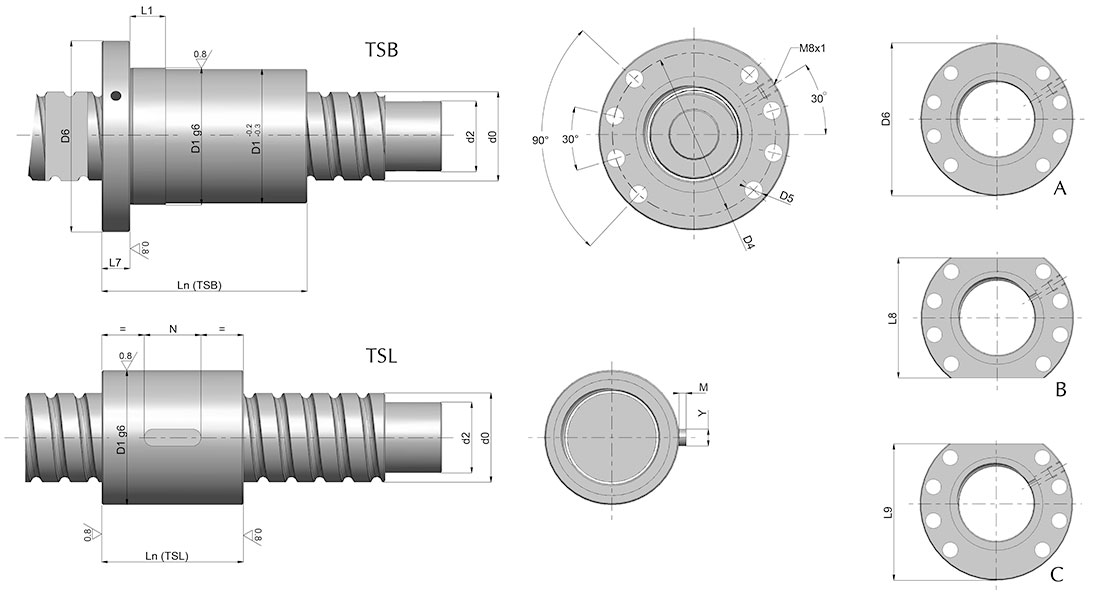 BALL SCREW ONLINE CALCULATION
SHUTON-IPIRANGA "Engineering Service" offers its customers comprehensive advice for the selection of the PRECISION BALL SCREW and definition of the optimal use mode for each application, studying the different solutions and detecting needs of new developments that may arise. Soon we will put at your disposal the possibility of online simplified ball screw calculation.
SOON