COMPLEX
HIGH SPEED BALL SCREWS
The new designs of SHUTON ballscrews have considerably increased dynamic and static load capacities, as well as dynamic rigidity, with a lower friction; along with this, the preload torque and the generated temperature have been improved.
These High dynamic ballscrews do not have DN limit, provided they meet certain conditions regarding alignment, assembly and lubrication.
Because of improved temperature, the rotation of the ballscrews can be increased without fear of overheating. The increased rigidity allows for a better drive and along with that a machine with greater natural frequency, thus improving the control parameters Kv, Kp, Ki of the servomotor, improving acceleration and dynamics of the machine.
SHUTON COMPLEX ballscrew range has been the result of internal development of the R&D&i department after numerous tests and measurements over several years in the technology centre that SHUTON has on its premises.
SHUTON COMPLEX ballscrews are manufactured with premium steel and subjected to treatments of the highest quality and offer the following competitive advantages compared to other manufacturers:
High rigidity → Increased natural frequency, and higher Kv and Kp values.
High dynamic and static load → Increased fatigue life, and greater supported loads.
Lower temperatures and less noise output → Increased feed rate t the same generated temperature.
Smoother motion → Lower starting torque, and improved return movement.
Preload secured for longer periods → Longer maintenance-free periods.
COMPLEX PRELOADED

DOUBLE

NUT
SHUTON

PRIME

STANDARD POSITIONING BALL SCREWS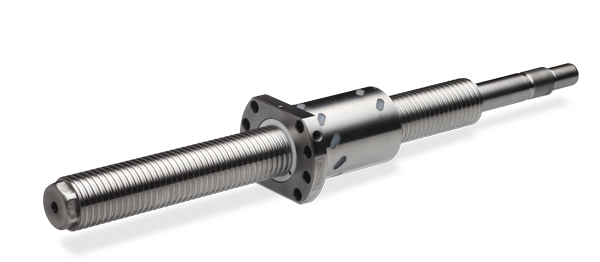 High precision at slow motion Reengineering of short pitch internal recirculation ball screw range for optimised positioning and smooth rotation in low speed applications.
SHUTON

HDL

HIGH LOAD SCREWS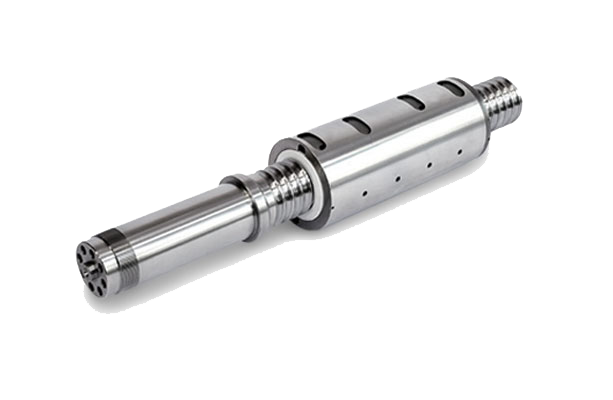 High dynamics and high loads for the development of plastic injection applications, presses and other heavy duty applications.
BALL SCREW ONLINE CALCULATION
SHUTON "Engineering Service" offers its customers comprehensive advice for the selection of the PRECISION BALL SCREW and definition of the optimal use mode for each application, studying the different solutions and detecting needs of new developments that may arise. Soon we will put at your disposal the possibility of online simplified ball screw calculation.
SOON