Presentation of our new product catalogue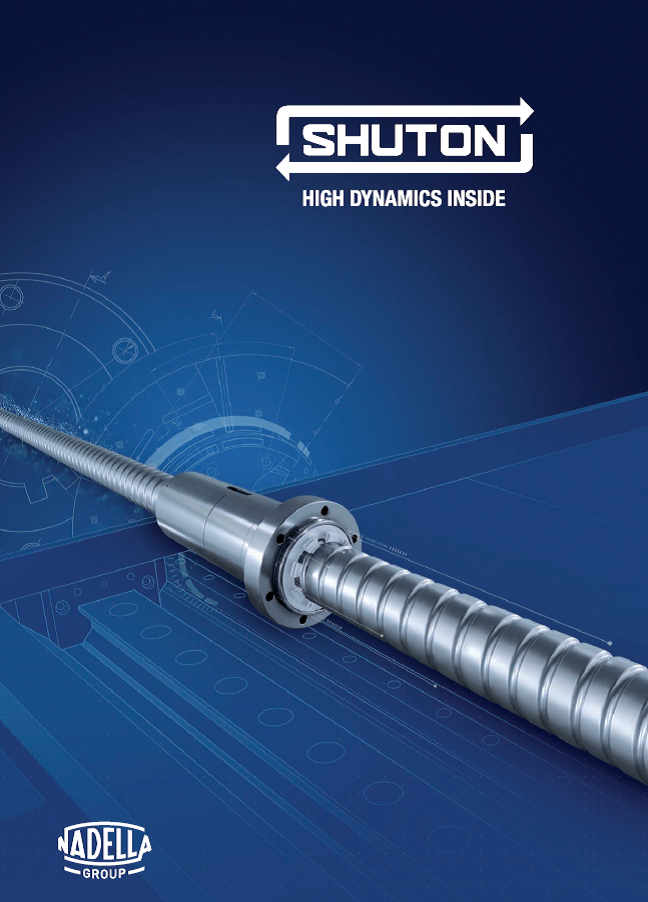 SHUTON, manufacturer of High Performance Ball screws located in the north of Spain and part of Nadella Group since beginning of 2020, would like to announce the release of our new SHUTON Company presentation and our new SHUTON Product Catalogue containing the latest developments in our High-performance ball screws.
In the Company presentation we have gathered information about company history and evolution, and a brief comment on our main values that drive us, which are High Performance, Reliability, Applied Engineering and High response capacity. We also present our new Product Technologies, developed to give a response to the most demanding requirements of our customers, arranged depending on the application.
SHUTON COMPLEX ball screw range are high precision ball screws for high dynamics machine tools with efficient rigidity requirements and extreme duty cycles. Oriented to improve machining times in productively demanding sectors such as automotive, aeronautics, die mold processing machines,etc.
SHUTON PRIME ball screws are fine-lead high precision ball screws for precise positioning and average dynamics demand applications, such as grinding machines and EDM machines that ensure smooth rotation in short strokes.
SHUTON HIGH LOADS ball screws are high dynamics and high load ball screws for injection molding machines, presses and other heavy duty applications operated by electric servo drive in extreme conditions.
SHUTON ATR ball screws are high efficiency precision ball screws for pick and place applications, factory automation, actuators and other transport applications.
The new Product Catalogue contains detailed explanation of the Ball screw Technologies and complete Tables of Load and Dimensions. This new catalogue is a product of ongoing research in our Technology Centre, collaboration with selected technological centres and challenges by the most demanding requirements of our customers.
We will be pleased to share our catalogue with you, please contact us at shuton@shuton.com to request your printed Shuton New Product Catalogue.
ボールねじのオンライン計算
SHUTON-IPIRANGAの「エンジニアリングサービス」は、プレシジョンボールスクリューの選択と各アプリケーションの最適な使用方法の定義、さまざまな解決策の検討、および発生する可能性のある新しい開発のニーズの検出について、総合的なアドバイスを提供します。 すぐに私達はあなたの処分でオンラインの簡略化されたボールねじの計算の可能性を置きます。
SOON